The orchestra and choir of the Ormskirk Music Society are presenting their summer concert on Saturday 29th June at St. John's Church, Burscough.  The programme will include the traditional 'Last Night of the Proms' favourites: Henry Wood's 'Fantasia on British Sea Songs', Hubert Parry's 'Jerusalem', and Edward Elgar's audience-rousing 'Pomp and Circumstance' March no1.
Opening with the cheerily upbeat 'Farnham Festival Overture', the programme will go on to explore some of the music inspired by the English Folk tradition.  Holst's 'Songs of the West' was the composer's first work drawn from this tradition, and though he never collected folk songs himself, Holst was very familiar with them through his friendship with Ralph Vaughan Williams. 'A Somerset Rhapsody', which the orchestra will also perform, is the companion piece to 'Songs of the West', though it ultimately became the better known of the two.
No prom concert would be complete without some rousing sea songs from the choir, and in this instance the music is supplied by war composer and former director of music with the RAF, George Dyson, who wrote the 'Four Songs for Sailors' in 1948.  These pieces are great fun to perform and a joy to hear.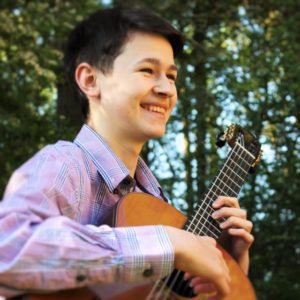 The concert is not to be an all-English affair, however.  As a summer concert, the aim is also to usher in some sunshine and what better way to do that than with the sizzling and exotic 'Spanish Dance' from Manuel de Falla's 'La Vida Breve'.  The Mexican composer Manuel Ponce will also provide some heat in the form of his 'Concierto del Sur', originally written for the great virtuoso guitarist, Andrés Segovia, and performed for us by the talented young musician, Jerome Ness, currently a student of Winstanley College and Junior RNCM.  Jerome first played with the orchestra last year, and we are delighted to welcome him back before he begins his studies at the Royal College of Music, London later this year.
This concert is an event not to be missed by anyone who enjoys inspiring, uplifting music and wants to get in the mood for the summer season!