Last two rehearsals before the summer break are open rehearsals.  Members and non-members come and join us for some sight-reading fun, plus tea, refreshments, and a warm welcome!  Rehearsals on 4th and 11th July start at 7.45pm at Asmall Primary School, Tennyson Drive, Ormskirk, L39 3PJ.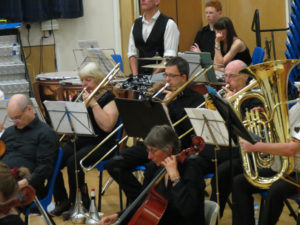 On the 4th we'll be playing: Haydn's Clock Symphony, Elgar's Chanson de Matin, On the 11th we'll be playing Beethoven 5th (brass-depending!) or 8th, and Moeran's Two Pieces.
Strings just turn up, woodwind and brass (esp. trombones) let us know… Telephone Claire on: 01925 221301 or email: clarebhamilton@hotmail.com, or just show up.